Although I'm not necessarily showing you what is on the sign, As a California native, born in Mendocino County, I feel that I have a good idea of where the best tourist attractions are whether it be food, or scenic attraction ore even an african wildlife preserve.
10. Mendocino CA.
What better place to visit that the place that shares the same name. I have driven past Mendocino who knows how many times and every time I am still drawn to it's beautiful location. It's a quaint little town, or small city, by the seaside that features many unique shops and a chocolate works that makes the best soft caramel you will ever have.
9.  Point Arena Lighthouse, Point Arena CA.
It is a famous lighthouse in the area as it was the center of some well known films, such as Mel Gibson's Forever Young. And the newer movie Need For Speed.
8. Boonville-Oneida County Fair, Boonville CA.
The fair is great it was the talk of the town when the time came around, any local would go  at least for one day each year. It's a small fair but has a lot of heart in it.
7. Montgomery Woods State Natural Reserve, Ukiah CA.
Although It isn't technically in the county it is still a must see place while in California due to it's giant Sequoia or more known name redwood trees. If you are tired of the beach head to the forests.
6. Bowling Ball Beach, Schooner Gulch CA.
During Low Tides, you can go down to Schooner Gulch and see very large round rocks naturally formed and placed. It's a sight to see.
5. Glass Beach, Fort Bragg CA.
This is actually one of the more popular attractions in Cali. Like it's name sake It is a beach almost entirely covered in smooth shards of glass. Or Sea Glass. Like Bowling Ball Beach it is a sight to see but at least you can take a souvenir.
4. B. Bryan Preserve, Point Arena CA.
There is in fact an African Wildlife Preserve near where I lived. I've only been there once, and I don't remember it, but I also remember driving past the fences by the road and seeing the Kudu and Zebra's and occasional giraffe. It really became a subconscious thing, everytime I go by I automatically look for a Zebra or Antelope.

3. Blaqk Door, Fort Bragg CA.
This will always be by comic book shop. I remember years ago when I first saw the paper in the window and the announcement that there would be a comic book shop. The nearest comic book shop from where I lived was probably 3+ hours away by car and through the mountains. But this was only an hour away, and I was unbelievably excited. If you are in the area and looking for a place to get a unique figure, comic or game go to Blaqk Door.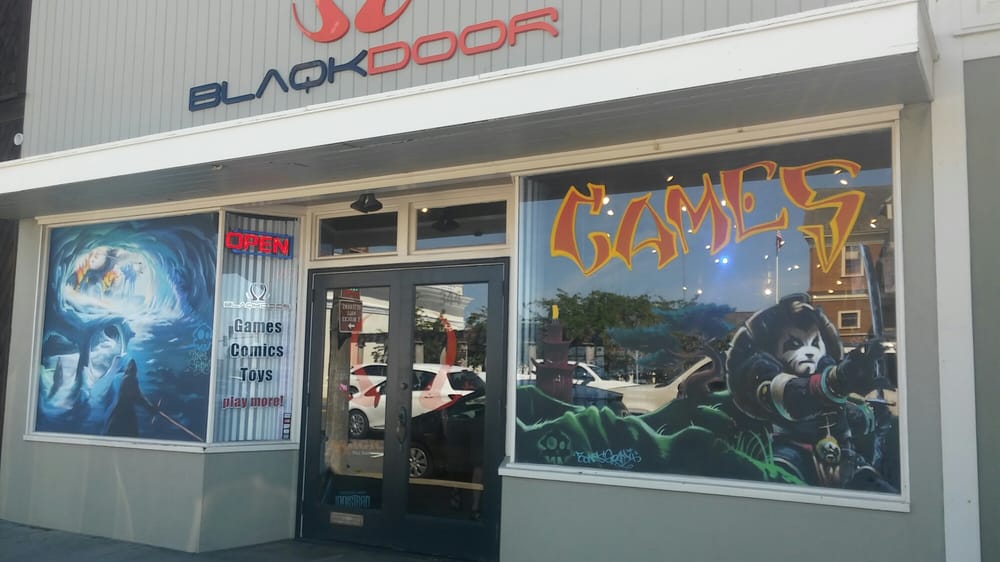 2. Frannies Cup and Saucer, Point Arena CA.
If you are in the mood for a great french pastry or homemade marshmallows, go to Franny's. Her stuff is always fresh and always good. I don't think I have ever had anything bad from there, but as a local I did find it annoying when the place was always full after school with tourists that loitered and took hours to make a decision.
1. Stornetta Public Lands, Manchester and Point Arena CA
I grew up here so of course I would include this at the top. But I'm not biased. Hundreds to thousands of people visit every year now since Obama made the Stornetta Public Lands a national monument. It's beautiful rocky ocean cliffs are beautiful any time of day. If you want some where Scenic to visit